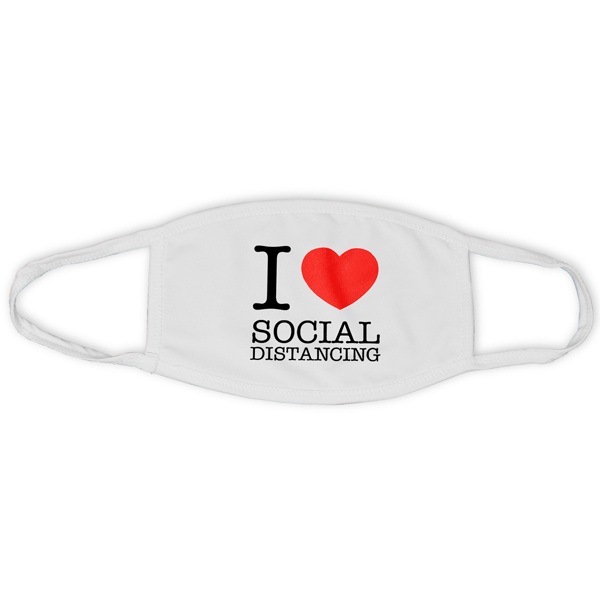 70+ Virginia wineries where you'll be extra-safe, and very cool.
Much like your rebel kid brother telling your parents he doesn't need to wear his coat outside because he's not cold (in February), the country has divided itself into two camps: those who have no complaint about wearing face masks to help stop the spread of the COVID virus, and those who see masks as unnecessary, overly restrictive, or even infringing on their freedom.
We've been through this before: remember driving without seat belts? Smoking indoors? Licking the cake batter spoon? Some behaviors that are bad for us can take years, decades, to turn around. With the coronavirus, of course, we don't have that kind of time.
So how to pick up the pace? Here's a thought: maybe instead of bashing our brothers, we should start in a different place: thanking, lauding, and celebrating those who put their coats on with swagger, and button them all the way to the top. Maybe even give those hot handsome devils a few extra treats. You know--make coat-wearing cool.
Cool like, for example, these Virginia wineries, who've made face masks a sartorial must-have for their valued customers. They know that when your goal is to make customers feel like family, going to extra lengths to keep them healthy – even if it means making them sweat a little more, look a little silly, or give you the eye-roll – well, that's just what you do.
At these wineries you'll be asked to don a mask at all times - except while you're seated at your table or picnic blanket.
[PS - I'm aware of only two mask-wearing distinctions at Virginia wineries: those that REQUIRE that you wear masks at all times except while seated -- those below -- and those that RECOMMEND it, but leave it up to you. Note, however, that ALL wineries require you to wear a mask any time you are moving around indoors.]


| | |
| --- | --- |
| 8 Chains North | Northern VA |
| 868 Estate Vineyards | Northern VA |
| Afton Mountain Vineyards | Central VA |
| AmRhein's Wine Cellar | VA Mountains |
| Ashton Creek Vineyard | Central VA |
| Barboursville Vineyards | Central VA |
| Beliveau Farm Winery | Blue Ridge |
| Blue Bee Cider | Central VA |
| Blue Valley Vineyards | Northern VA |
| Bluestone Vineyard | Shenandoah Valley |
| Boxwood Estate Winery | Northern VA |
| Bozzo Family Vineyards | Northern VA |
| Cana Vineyards & Winery of Middleburg | Northern VA |
| Casanel Vineyards & Winery | Northern VA |
| Cave Ridge Vineyard | Shenandoah Valley |
| Chester Gap Cellars | Northern VA |
| Corcoran Vineyards & Cider | Northern VA |
| Cross Keys Vineyards | Shenandoah Valley |
| Cunningham Creek Winery | Central VA |
| Delaplane Cellars | Northern VA |
| DelFosse Vineyard | Central VA |
| Desert Rose Ranch & Winery | Northern VA |
| Dry Mill Vineyards & Winery | Northern VA |
| DuCard Vineyards | Central VA |
| Early Mountain Vineyards | Central VA |
| Effingham Manor Winery | Northern VA |
| Fifty-Third Winery and Vineyard | Central VA |
| Forever Farm & Vineyard | Northern VA |
| Fox Meadow Winery | Northern VA |
| Glass house winery | Central VA |
| Granite Heights Winery | Northern VA |
| Haley's Honey Meadery | Central VA |
| Hill Top Berry Farm & Winery | Central VA |
| Hillsborough Winery Brewery & Vineyard | Northern VA |
| Horton Vineyards | Central VA |
| Ingleside Vineyards | Chesapeake Bay (No. Neck) |
| Keswick Vineyards | Central VA |
| Kilaurwen Winery | Central VA |
| Knight's Gambit Vineyard | Central VA |
| Lazy Days Winery | Central VA |
| Lexington Valley Vineyard | Shenandoah Valley |
| Loving Cup Vineyard & Winery | Central VA |
| Lovingston Winery | Central VA |
| Maggie Malick Wine Caves | Northern VA |
| Magnolia Vineyards & Winery | Northern VA |
| Montifalco Vineyard | Central VA |
| Mountain Cove Vineyards | Central VA |
| Mountain Run Winery | Central VA |
| Old Hill Cidery | Shenandoah Valley |
| Pearmund Cellars | Northern VA |
| Philip Carter Winery | Northern VA |
| Pippin Hill Farm & Vineyards | Central VA |
| Revalation Vineyards | Central VA |
| Slater Run Vineyards | Northern VA |
| Spinning Jenny Vineyard | Blue Ridge |
| Stone Tower Winery | Northern VA |
| The Barns at Hamilton Station | Northern VA |
| The Dog and Oyster Vineyard | Chesapeake Bay (No. Neck) |
| The Tasting Room & Taphouse at Mount Ida Reserve | Blue Ridge |
| Twin Oaks Tavern Winery | Northern VA |
| Two Twisted Posts Winery | Northern VA |
| Upper Shirley Vineyards | Central VA |
| Valley Road Vineyards | Central VA |
| Valley View Farm | Northern VA |
| Vint Hill Craft Winery | Northern VA |
| Walsh Family Wine | Northern VA |
| West Wind Farm Vineyard & Winery | Blue Ridge |
| White Hall Vineyards | Central VA |
| Willowcroft Farm Vineyards | Northern VA |
| Winery 32 | Northern VA |
| Wisdom Oak Winery | Central VA |
| Wisteria Farm & Vineyard | Shenandoah Valley |
| Zephaniah Farm Vineyard | Northern VA |